Explore New Topics That Will Energize
Your In-Home Child Care Program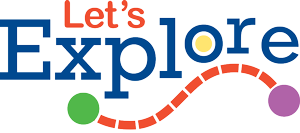 Let's Explore for In-Home Providers will help you maximize children's learning during daily activities and routines. No travel required. The child care consultants at Child Care Aware® of North Dakota will visit you (over 3 visits) at your location to share tips, provide free materials, and demonstrate ways to incorporate new ideas into your program without shattering your budget.
Space is Limited - Apply Today:
Priority will be given to child care programs that are in their first year of being licensed. Submit an interest application online or by mail to find out more!
Topic Choices for In-Home Providers

Block Play:  Discover what children learn during block play, how to talk to children about their block play, and ways to overcome the challenges of block play - including that pesky clean up time.
---

Nature:  Explore the beauty and rich educational benefits of nature. Learn ways to create year-round nature experiences - even indoors.
---

Emotions: Feeling Frustrated: Are you and your children riding a roller coaster of emotions? Gain a new understanding of children's emotions, smooth out the highs and lows, and discover new ways to encourage self-regulation.
---

Healthy Habits: Simple routines can deliver big results. Learn ways to encourage healthy habits, such as toothbrushing and handwashing, that reduce illness and improve wellness.
---

Infant & Toddler Play: Infants and toddlers learn best by exploring through all of their senses. Together we'll explore the simple and inexpensive ways to help these eager explorers learn from the world around them.
---

Bringing Literacy to Life: The building blocks of literacy are all around us. Go beyond the page by using books and experiences to strengthen children's literacy skills.
---